TODAYS WORK
8/28/2000
---
Today s work consists of a new Glenn Tinsky pipe. Realizing the Newark show is coming up in one week he made two pipes, one which was finished and displayed below. It s on the web catalog as :
FH78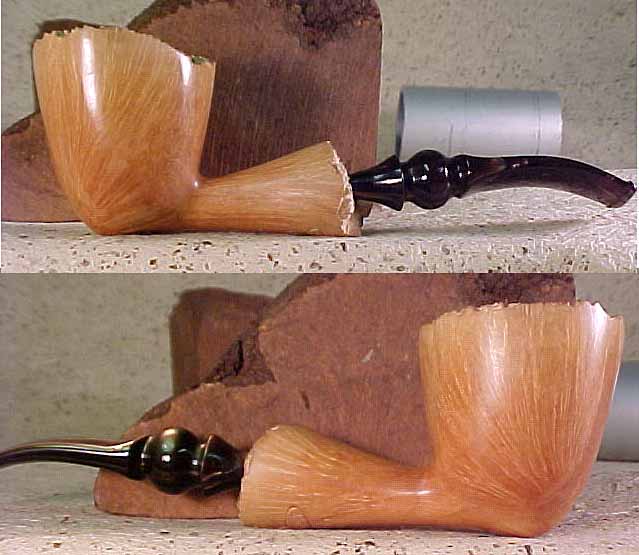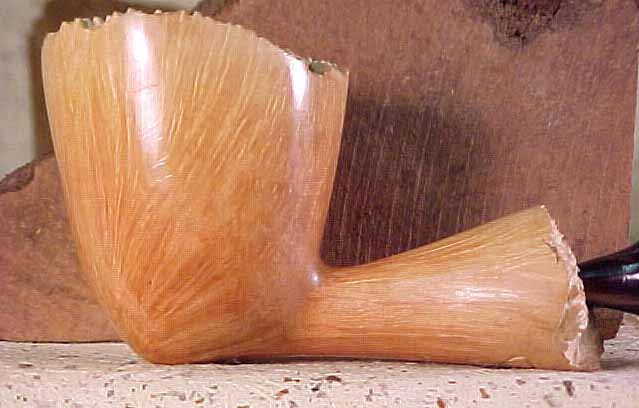 The pipe is flawless, has nice straight grain and a large bowl capacity with thick walls. Not too shabby for a 14 year old !
The next two pipes I did, and are special orders. One for Brookline News and Gift which has been doing a busy trade in my pipes.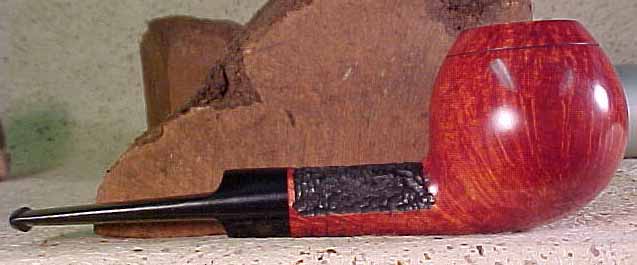 A very large ( size 6 ) Black and Tan . This is a copy of UB 223 but in a straight.
The next pipe is a hawkbill variation, size 6 in a dark Coral finish. Generally, the shank is oval but I made it with an off set saddle.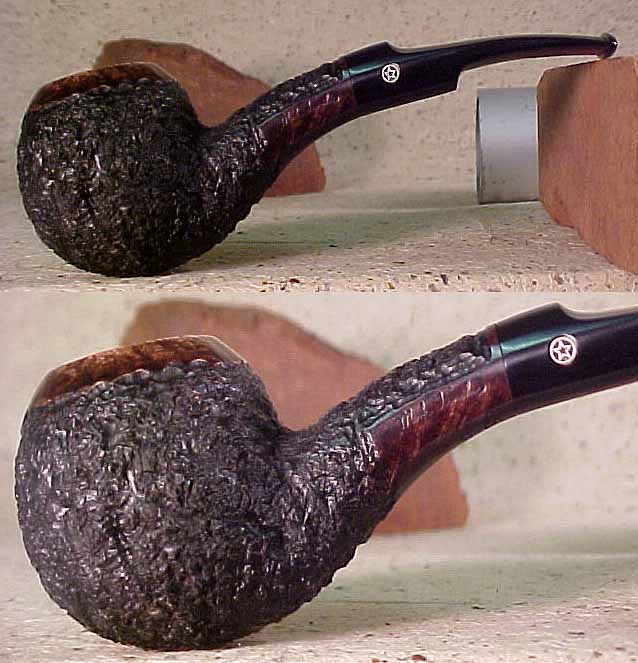 As I ve started working on the Christmas pipes I probably won t have work up quite as frequently. Hope to see some of you in Newark !
PREVIOUS TODAY S WORK