TODAYS WORK
12/19/2000
---
Today s work consists a couple of variations on themes. The first is one of my own, the Christopher Morley 2000 club pipe. Freddy Vegas liked the shape and asked me to make him a tanblast. That was 100 Christmas pipes ago and I finally got to it today. I made two pipes, the first to practice on the shape and the second for keeps. The main difference in the original CM pipe and this is instead of a Cumberland ferrule we went with a Cumberland saddle bit. I had an idea for a slightly redder Pristine stain which I tried on this pipe. I liked it and used on US 73 (see below) Here s the "practice pipe.":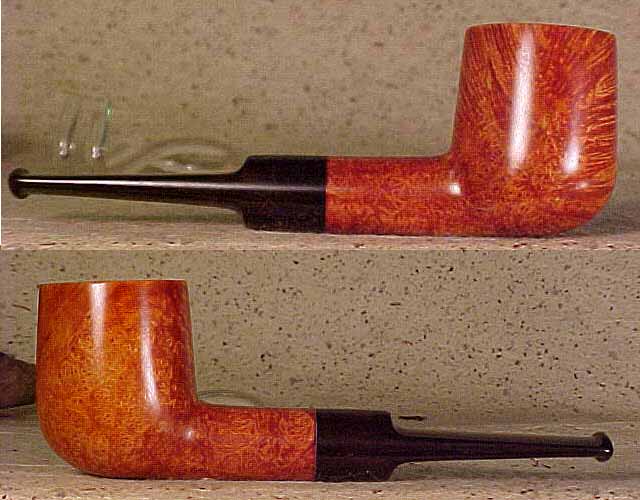 This pipe is available thru the web catalog as US 72
Freddie has requested a ring blast which reqires a straight grain to begin with. After sorting thru blocks I got lucky and came up with this one: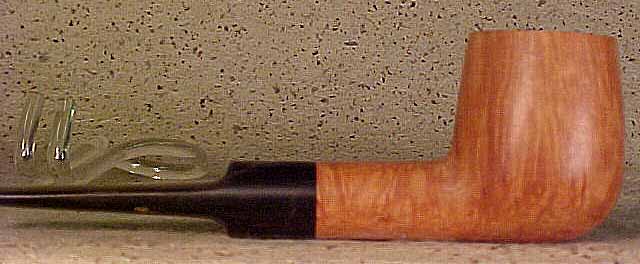 I started having trouble with the camera , it s a little blurry, but I think it will make a great blast.
---
The next pipes are variations of a Tom Eltang cutty I did a few weeks back. Again I started with two pipes, by the time I got to the bandsaw I saw possibilities that I liked, so I left one with a long shank and cut the other to the customers prefered size. As these shapes have lots of different angles on them they can t be partially shaped on the lathe. At this point the pipe I ll refer to as US 73 took on a life of it s own, when I was doing the cut between the bottom of the bowl and the shank an interesting shape appeared which I decided to leave. Here s some shots of that pipe: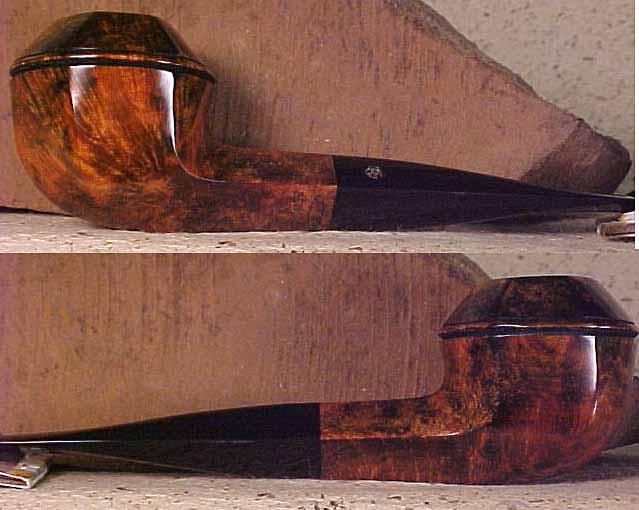 A close up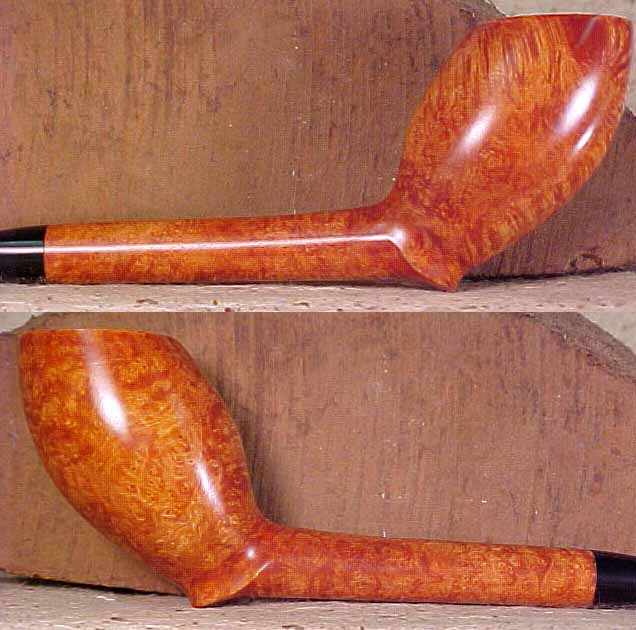 A shot of the bottom: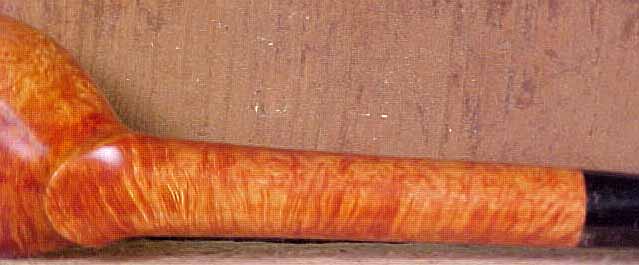 The next pipe is intended as a Special Order, hopefully this is what the customer had in mind but if not it will find it s way on the web catalog as US 74 :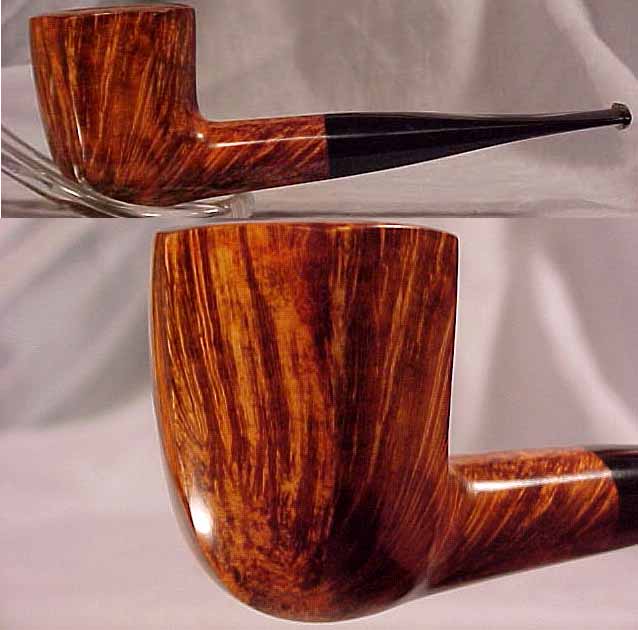 A close up: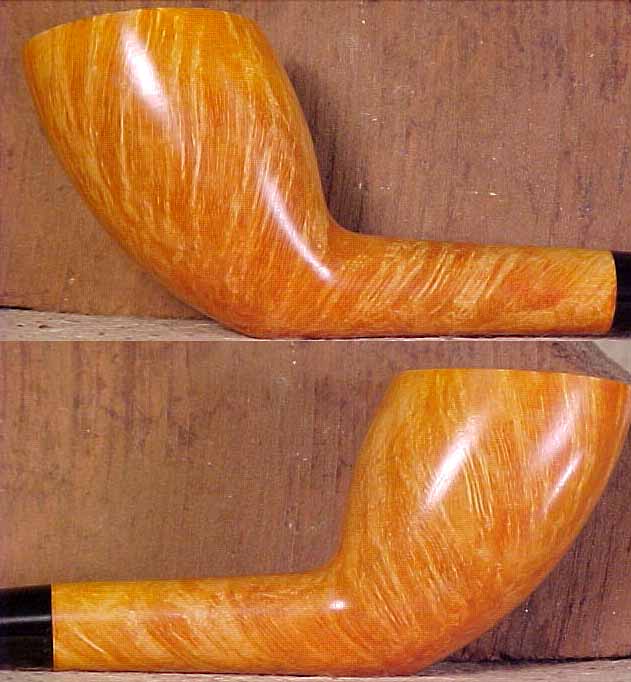 Very nice briar in the usual Pristine stain .
I just received an e mail from the customer who ordered the pipe that he can t decide between them so both will be shipped . If they become available again I ll put them on the web catalog.
PREVIOUS TODAY S WORK