TODAYS WORK
12/29/2000
---
Today s work consists some special orders.The first is a very difficult shape which I ve failed at before, a hexagon panel bull dog. I took this order a long time ago and hope the customer is still interested, if not I ll put it on the site. The problem with the shape is to put the panels in without removing the lines . Using a newly found delicate touch and a lot of hand sanding I managed to avoid the problem.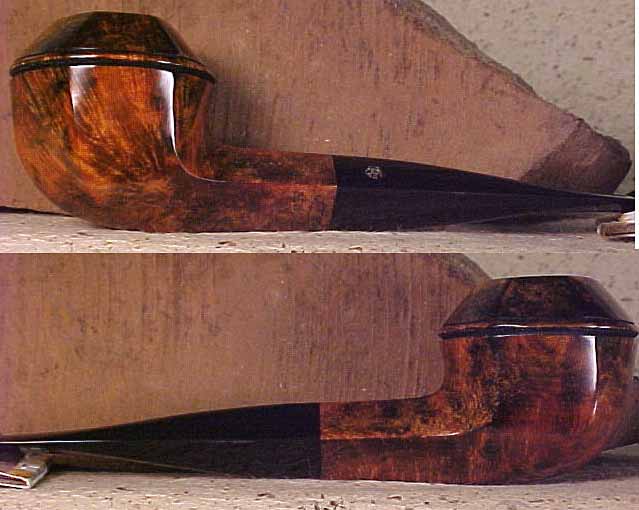 The next shape was relatively easy. I had a picture of a Castello sea rock to work with. The customer wanted it in black . There s a smooth panel around the top edge and the top is smooth.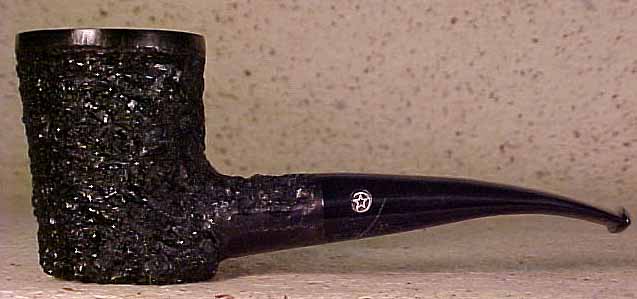 A couple days ago I put up a series of pipes that didn t work out for a special order. Happily with further directions from Charlie Rodriguez, I was able to make the shape properly. An interesting note; the stem is not flush fit but sits into the shank which is rounded over , tho hard to see in the pix. Finished in naked coral it s a handsome pipe and one I d like to smoke !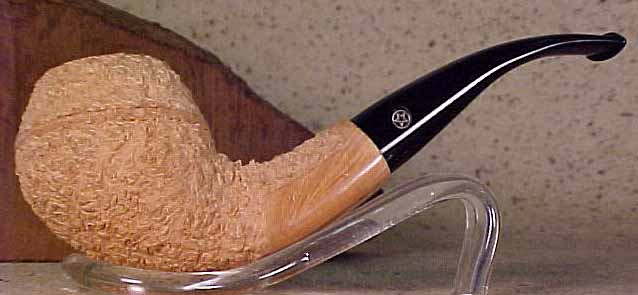 The last pipe is a special order Christmas pipe, a three star. I love to experiment with finishes and this one is a little different than the normal Pristine stain. I used a triple stain , black underneath almost sanded completely off, followed by red , hand sanded off, with the normal Pristine color over top; a lot of work but a nice high contrast finish which shows off the grain.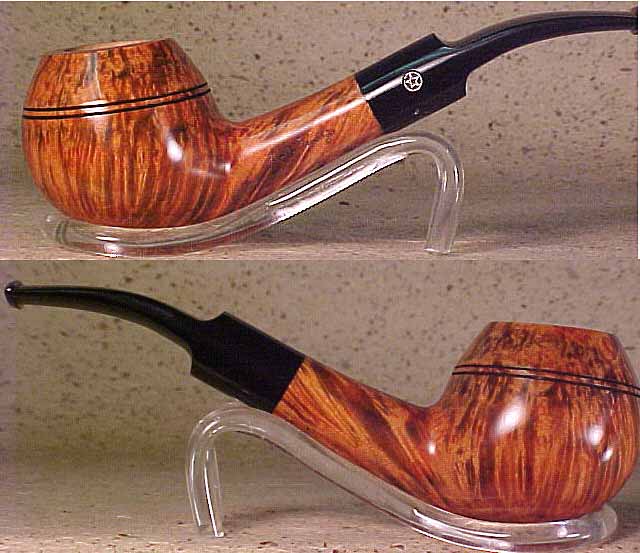 Happy New Year !
PREVIOUS TODAY S WORK