TODAYS WORK
12/27/2002


---
Todays work consists of a couple new pipes I made over Christmas. Pipemakers, as you well know, don t have off for Christmas....as there is generally no trout fishing available on that day and why waste a day off when you can t be on the stream. I was going to go just to say I went on Christmas day but it was too windy. Maybe next year. So instead I worked on these pipes. The first is a copy of a Castello dublin a 3 or 4 K that I own and really enjoy. I was wondering what it would look like in a large size. The pipe is 2.75 tall and 7 " long.
BB 51 Sunset, Size B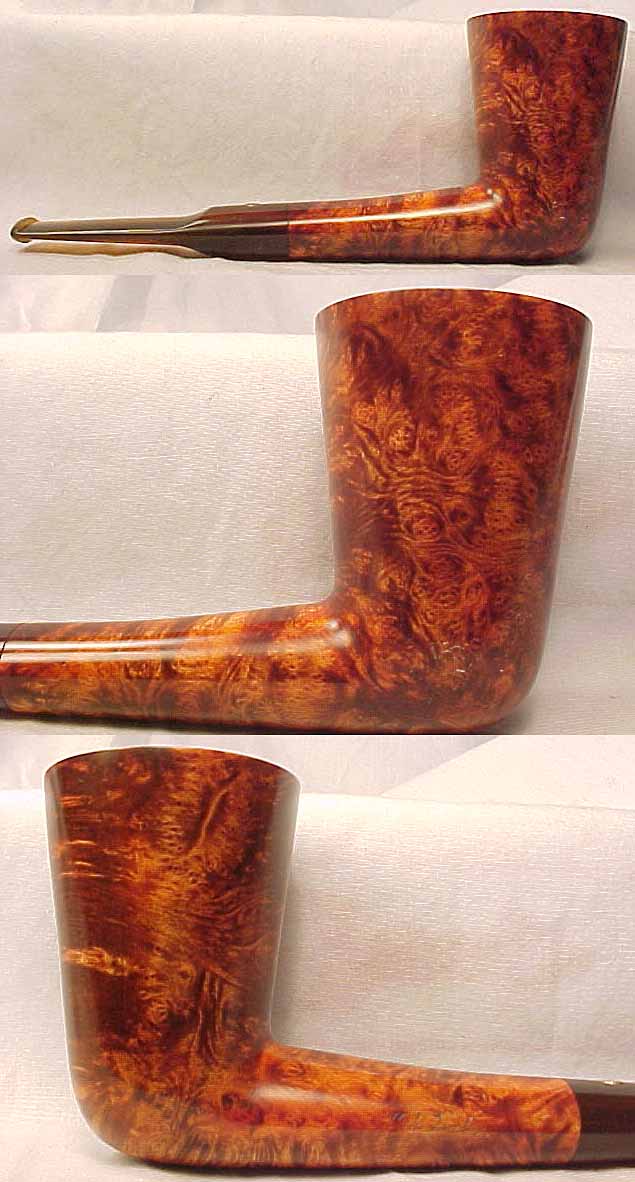 The next pipe is one of my catalog shapes a Caldron, this was supposed to be a Coral special order but it was just too nice to carve and I made another for the order.
UB 414, Pristine Size 5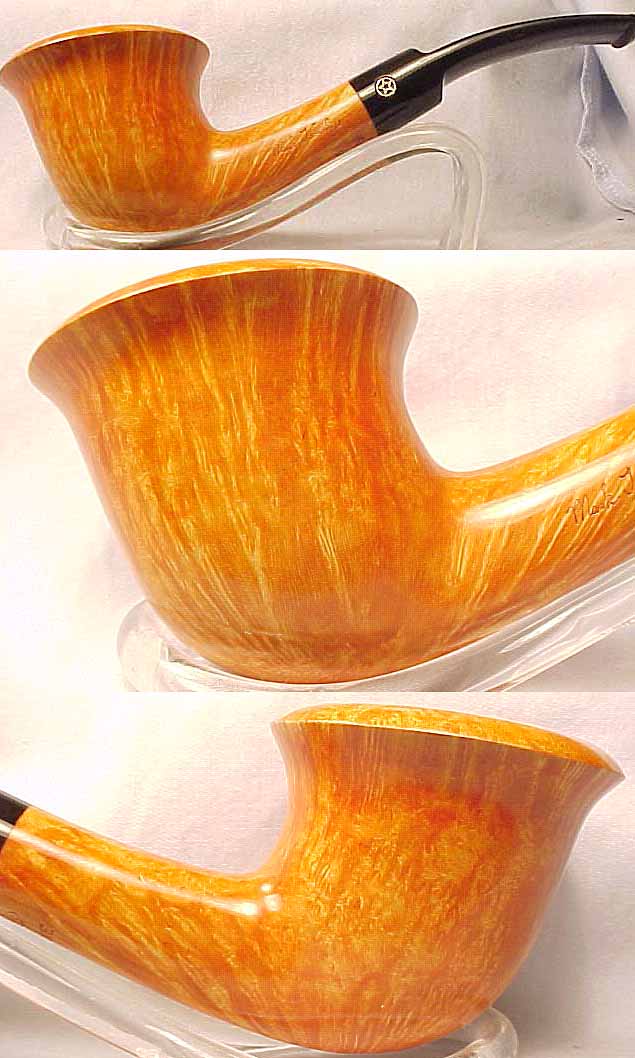 The last pipe I made for a special friend. It s my idea of a "Lady s Pipe". Most pipes of this nature are far too small and dainty and will never give anyone of either gender a good smoke. I tried to keep it feminime but with a large enough bowl for a real smoke:
Cabernet, Featherweight , 1 Star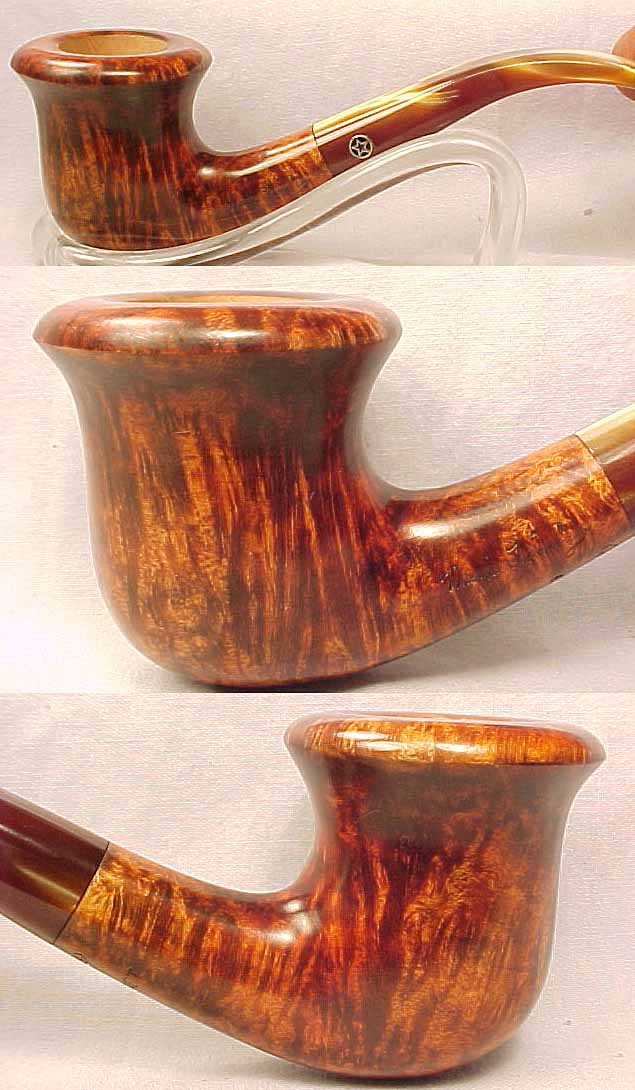 PREVIOUS TODAY S WORK
( THIS E MAIL WORKS)